The Classic Caddy
$164.00
$189.00
saving
$25.00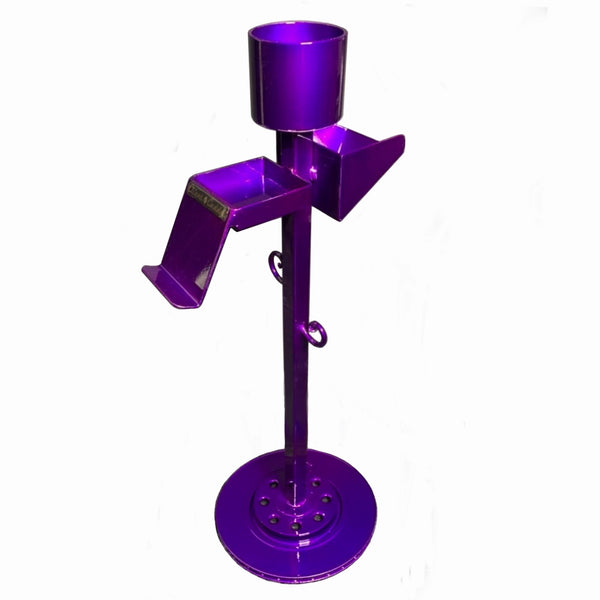 The Classic Caddy
$164.00
$189.00
saving
$25.00
A personal station that holds our tattoo clients things
~The Client Caddy~
Our Client Caddys have a strong and very sturdy design. We created them about 8 years ago and have been using them in our shop ever since.
Each Caddy is handcrafted using local metals and a repurposed brake rotor for the base. They are each unique with slight little imperfections that add to the value of recycling metal for good use.
Black is always available and we do several limited edition color runs throughout the year. 
Each Caddy is 30" Tall and around 10-12 wide depending on the repurposed rotor.  Shipping is a bit more because of the brake rotor weight but its definitely worth it having the solid heavy base. 
The value of each handcrafted and powder coated Caddy is well beyond the price but we feel this is an amazing way to share this product with our community. They are all built to be incredibly sturdy and will last many years of tattooing.